Saved Vehicles

[

00

]
Welcome to My Garage, the modern way to utilize car inventory searches and make it easier for you to collect your vehicles of interest. Now you can personalize your vehicle search with cars that you have recently viewed and saved. If you sign up for our Alerts tool you will be notified by email when a price has been changed or the car has been sold. Our Auto Locator tool will also notify you when a vehicle you are searching for has been added to our inventory. We hope you enjoy using our My Garage tool.
Recently viewed (0)
No viewed cars.
Current Models
Previous Models
Year


Make


Model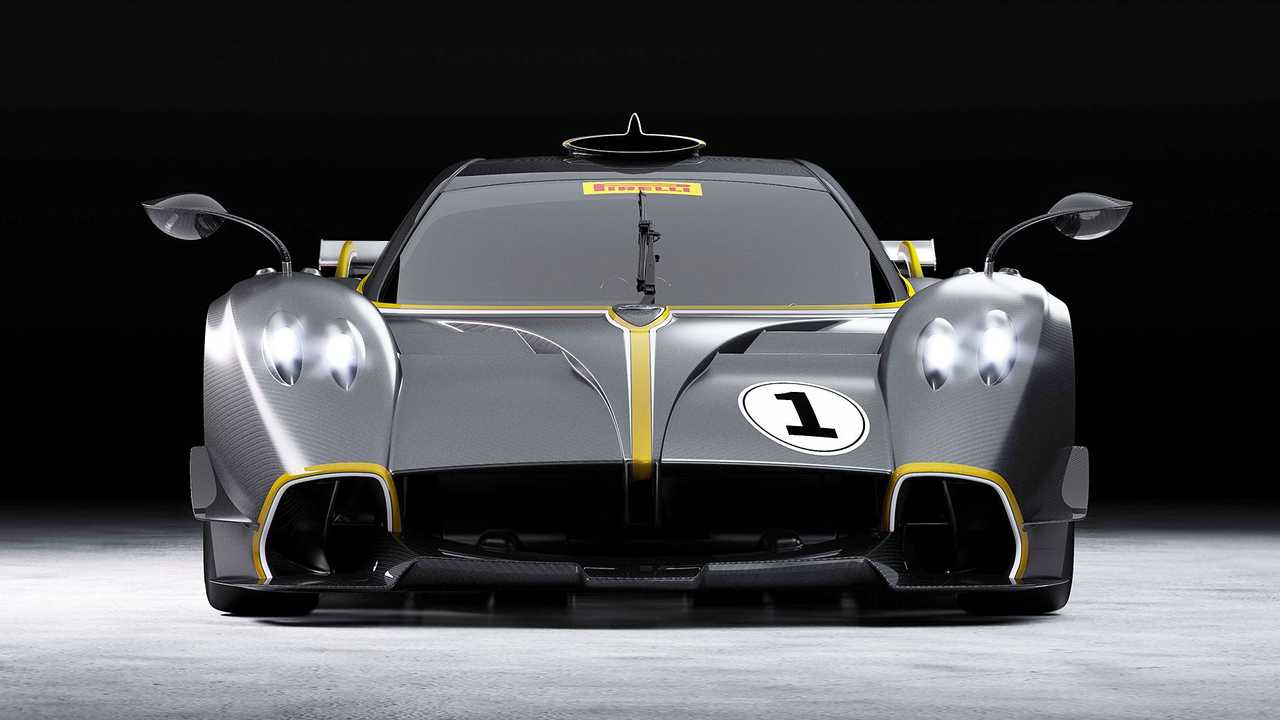 Print
---
Huayra R
---
Legend Meets Passion
What is freedom, if not the courage to dream and choose to surpass oneself and one's limits, the need to express an emotion that refuses to be constrained? A concept that by its very nature escapes definition and labels, but which has always deeply moved the human spirit and determined its needs and intuitions.
The profound need for creative freedom at the heart of the Huayra R is embodied by the clean lines and timeless appeal of the Le Mans and World Sports-Prototype Championship cars of the 1960s and 1970s. Symbols of freedom par excellence and protagonists of an era of motorsport that was synonymous with battles and tension, tears and triumphs, ecstasy and sweat; endurance races that turned drivers into heroes and sensational cars into eternal legends. This concept of freedom and purity inspires the bold lines of the Huayra R, a quintessential celebration of performance, technology and art applied to a track car.
Engine – The Pagani V12-R
Much more than an intellectual exercise, the Huayra R is a car packed with innovative solutions developed to achieve maximum performance and is the result of 100% dedicated engineering know-how. The project was not based on any production model, which allowed development targets for each individual component to be raised significantly, forcing the team in San Cesario Sul Panaro to tackle a number of technical challenges. First and foremost, the development of the most powerful, naturally aspirated internal combustion engine in the history of the Atelier.
The Pagani V12-R – the beating heart of the Huayra R – is a 12-cylinder, 6-litre, naturally aspirated racing engine, designed from the ground up in partnership with HWA AG specifically to meet the Atelier's need to equip its new creation with the lightest, most powerful and efficient track-ready V12 ever created. This need emerged to address the strong desire of Pagani's customers, who dreamed of an incredibly powerful high-performance, naturally aspirated V12 engine for their new projects.
Aerodynamics
For Pagani Automobili, building complex cars, rich with technological and innovative solutions requires not only brilliant minds, but true artists. For the skilled craftsmen involved in the development of the Huayra R, this mission entailed intense study and research to combine the most technical and performance aspects with the utmost formal elegance.
Every line and surface of the Huayra R is, in fact, designed to generate maximum aerodynamic load, with an initial development target of 1000 kg of downforce at 320 km/h (2204 lb at 199 mph) and a ground clearance that allows maximum aerodynamic performance to be achieved, guaranteeing safe and predictable behaviour under all conditions. An ambitious goal, but one that was quickly achieved with excellent results right from the first aerodynamic tests, during which the car showed great stability and balance in line with the set target of 46%-54% downforce distribution throughout the entire speed envelope, while maintaining reduced sensitivity to ground clearance.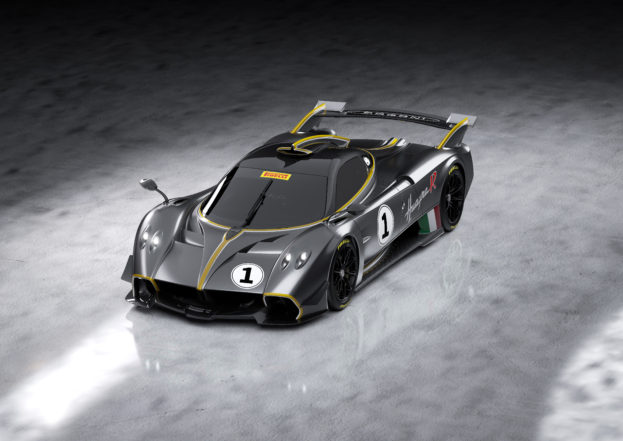 ---

---
---
Specifications
ENGINE
Type
Naturally Aspirated 12-Cylinder V
Engine
Pagani V12-R 6.0 Litres
Wheels
Forged Aluminum Alloy APP Monolithic
Maximum Power
625 kW (850 hp) @ 8,250 rpm
Maximum torque
750 Nm (553 lb·ft)

from 5,550 to 8,300 rpm

Gearbox
6-Speed Sequential, Non-Synchronized Dog Ring
Dry Weight
1050 kg (2,314 lbs)
LOCATION
Pagani of Greenwich
315 West Putnam Ave
Greenwich, CT 06830
HOURS
Monday - Friday:
9:00AM - 6:00PM
Saturday:
9:00AM - 4:00PM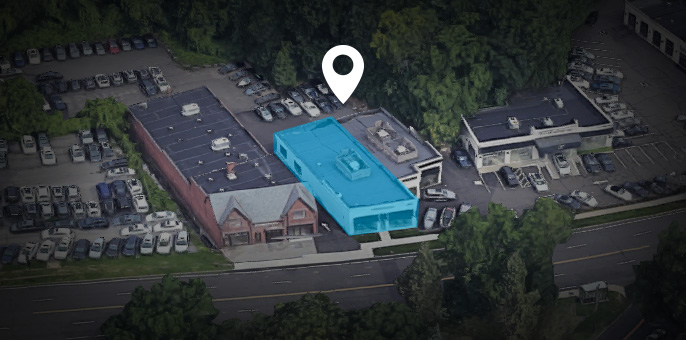 * Images, prices, and options shown, including vehicle color, trim, options, pricing and other specifications are subject to availability, incentive offerings, current pricing and credit worthiness.The advertised price does not include sales tax, dealer conveyance fee of $599, vehicle registration fees, other fees required by law, finance charges and any documentation charges.
We make every effort to ensure the accuracy of the information on this site, however errors do occur. Please verify all information with a sales associate by calling or e-mailing us.
If a person writes a check without sufficient funds in an associated account to cover it, the check will bounce, or be returned for insufficient funds. Each state has laws regulating how merchants may respond to bounced checks. In Connecticut, the merchant may file a civil suit and press criminal charges if the check writer does not reimburse him for a bounced check after the merchant has sent several notices regarding the matter.
Posted Notice Requirement
Merchants and other business owners who accept checks must post a notice where customers are likely to see it warning them of the potential consequences of writing bad checks. The notice must include the civil penalties that bad check writers may face, the appropriate Connecticut statute number and an advisory that the check writer may also face criminal penalties
Civil and Criminal Penalties
As of 2010, civil courts may require the check writer to reimburse the merchant for the value of the check plus pay up to $750 if he has no back account or $400 if the check is returned for insufficient funds. If the merchant chooses to press criminal charges, the bad check writer may face a fine of up to $1,000 and up to one year in jail. Writing a bad check is a felony charge if the check was for more than $1,000 and a misdemeanor if written for a lesser amount.
Required Written Notices
If a check bounces, the merchant must send the check writer a letter by certified mail at the check writer's last known address or place of business. Usually this letter is sent to the address on the writer's check. The letter must inform the writer that the check was returned ask him to reimburse the merchant for the amount of the check and inform him of the potential criminal or civil penalties if he fails to do so. If the check writers does not respond to the letter within 15 days of receipt, the merchant must send a second letter. This letter must inform the check writer that he has 30 days to reimburse the merchant before the merchant takes legal action against him. Both letters must be written in both English and Spanish.